SAM DALLING: The Nottinghamshire batsman spent his formative years at Loughborough under the watchful eye of the late Graham Dilley and is adamant that without that time he'd never have made it in the game
Not so long ago, the natural pathway into professional cricket would be via university.  
Leave school, spend a few years developing in a semi-pro environment and with any luck land a county gig at the end of it.
It can be short career – for many just the odd season or two – so making the sport life's focal point once a degree is under the belt makes sense.
Something to fall back on. A safety blanket.
Yes, a select few are ready to make the jump into the game full-time while teenagers. But for most the extra time a stint studying allows is invaluable.
These days though, more and more juniors bypass further education. As soon as the A-Levels are done and dusted, out onto the county circuit they trot.
And with the MCC's funding of the university academy programme having ended – the baton passing to the ECB at the end of 2019 – there's an air of uncertainty surrounding a system that has produced test cricketers in their scores in the past few decades.
Naturally some will still head for student, but the temptation not to will increase.
And Nottinghamshire opener Chris Nash believes that will lead to many a talent being lost to the game.
The right-hander spent his formative years at Loughborough under the watchful eye of the late Graham Dilley and is adamant that without that time he'd never have made it in the game.
"It defies belief that you wouldn't [go to university]," he told The Cricketer.
"It was an amazing experience as a human and as a cricketer to also study and get something. I think the English system will be poorer off for it.
"It's not a huge investment when you break it down. I worked with Graham Dilley for three years – I learned how to train, how to get fit and spoke to him about cricket
"It was the only thing that allowed me to be a pro cricketer. If it wasn't for that system, I wouldn't be playing professional cricket.
"I was never good enough at 18. I wouldn't have got a contract and it bought me three years' development.
"There are so many guys that sign at 18 on a two-year deal. They get to 20 and if they haven't nailed it, they are released.
"How many of the players being released because of the situation would love a degree right now?
"The fact that people can't go to university and play professional cricket makes me sad. Especially with what happens after cricket; people don't play forever.
Another key component in any young cricketer's development is overseas experience in the off-season.
Not only is there the chance for competitive action at a time when back home the indoor school would be the only option, there's also a personal development aspect.
While the cream of the crop may make it onto one of the many ECB run programmes, the rest must do it alone.
Nash himself spent many winters abroad, fending for himself in Australia, New Zealand and South Africa.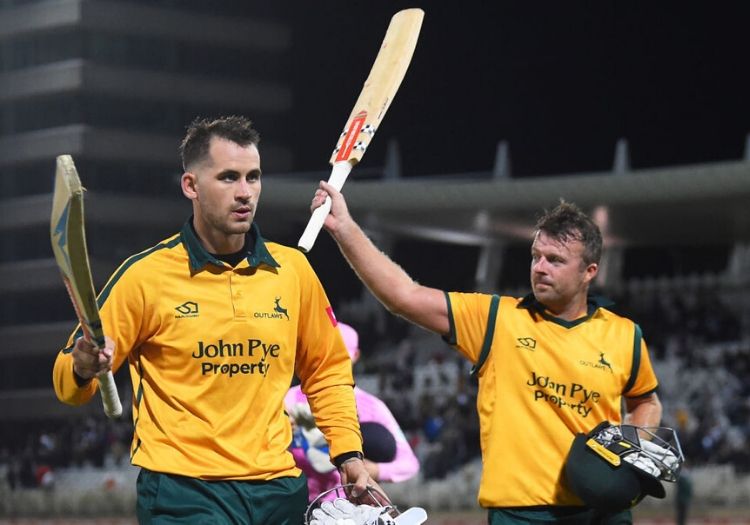 Nash came through Loughborough's MCCU system
And reflecting on some of the best times of his career, he revealed that one winter in particular – following a conversation with then Sussex coach Peter Moores – changed the course of his whole career.
"Moorsey signed me when I was batting eight for the 2s and said, "I think you can open the batting for the club."
"I probably didn't believe him but thought if he thinks I can, I better doing something about it. I booked a winter away playing club cricket in Australia and basically learned how to bat.
 "I didn't really work with any coaches. I just knew I had to be able to bat in the top three if I wanted to break into that Sussex team. It was a case of building a technique through a lot of hard work.
"Then I came back to Sussex – Les Lenhan was one of the older coaches there. I worked for hours and hours with him and it started to happen.
"It was a case of being a bit bloody-minded – from when he told me I could do it, it was 2 years of really, really hard work and so when I got my chance I was good enough to do it."
With the world as it is, such opportunities might be limited this year.
But soon enough the world will recover, and Nash thinks it's an absolute no brainer for any aspiring pro.
"It blows my mind any young player doesn't do it every winter," he said. "I know a lot stay at home but it's always been something I say to people; "just go, go and play and learn and meet people. Stand on your own two feet."
"If it doesn't happen this year it will be a massive loss to lots of players. It's something I really encourage players to do. They are great times."
Having donned the whites of club sides around the world for many years, there was a shift in emphasis for Nash's latest foreign soiree.
At the age of 37 the top order man is closer to the end of his career than the beginning, and inevitably thoughts being to turn to what comes next.
Having previously has spent time honing his skills under the watchful gaze of batting guru Gary Kirsten, Nash headed out for a stint working alongside the former South Africa' star on the Durban Heat's coaching staff in the Mzansi Super League last winter.
And while away coaching, the former Sussex star also got the unexpected opportunity to peek behind the curtains of the full England setup, where he was struck by the humility of everyone in the camp.
"Broady text me and invited me to the New Year's Eve party which was very low key," he explained.
"I just had a bite to eat with the lads and then they [Graham Thorpe and Chris Silverwood] said if you're here we'd love to have you to help.
"It was unbelievable the way they welcomed me in and gave me responsibility. I did four days in total and they treated me as part of the team. The lads were brilliant.
"To be involved in that environment and feel pretty comfortable with it was amazing – that's testament to them.
"It blew my mind. This is the world champion one-day team and I've got Morgs [Eoin Morgan] asking me what I think.
"How humble can these guys be?! It wasn't a closed shop at all. Silvers gave me his number and said call anytime. I can't speak highly enough of the way they treated me."
Over the past decade or so Nash has forged himself a reputation as one of the most destructive white-ball openers on the county circuit.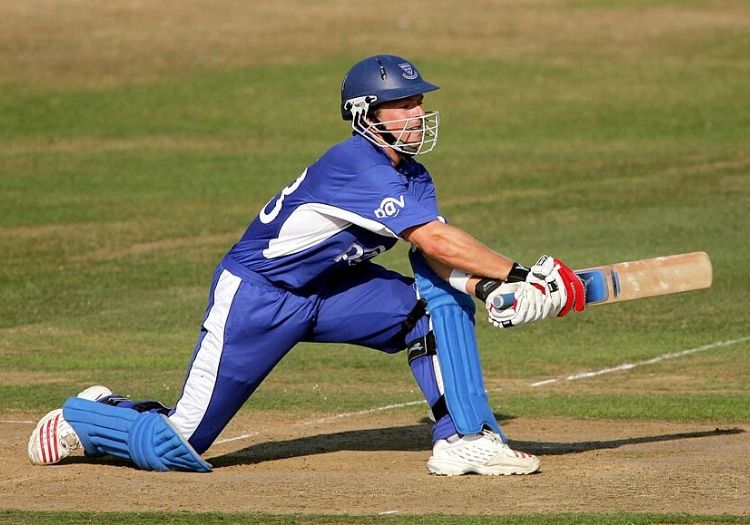 Nash helped Nottinghamshire reach T20 Blast finals day in 2019
For a time, he was even that man we all knew at school, often bowling the opening over with his underrated off-spin and also taking guard against the first ball of the innings.
His final season at Hove in 2017 was his most productive in the t20 Blast, ending the year 520 runs from just 13 innings, including six 50 plus knocks.
With World T20 winner Michael Lumb having retired, Nash's arrival at Trent Bridge ahead of the 2018 season was expected to fill the void at the top of the order.
But disaster struck when he tore tendons in his shoulder on T20 debut for the Outlaws, an injury that forced him to miss the remainder of the campaign.
Then, despite being fully fit, Nash was left out of the side last summer – his first appearance only coming in the quarter-final clash against Middlesex at the expense of Joe Clarke.
And the veteran – who had waited patiently on the sidelines – proved his point in style, ending unbeaten on 74 as he and Alex Hales earned their side a spot at finals day.
"It was a bit of two fingers up – in a good way; doing it to win the game and prove the point," he explained.
"If you put the two T20 campaigns up until that point together, it was probably the hardest time of my career.
"To get injured in the first game back in 2018 and then not play 2019 – I found that really hard. Before I did my shoulder I had a couple of smashing years.
"It's funny where you go from being one of the top dogs in the country and then people forget about you really quickly.
"I think I probably dealt with it as well as I could. Every game I went to Dan Christian and Mooresy and said: 'Why the hell am I not playing?'. They knew I was good at it but having missed a season that was the way it went.
"I was quite happy, kept my head down, worked hard and I knew that I was pushing on the door. I knew if I ever played I'd do well as I was working so hard."
Now that Test cricket is back up and running, Nash will be keeping a close eye former Sussex teammate Jofra Archer.
The pair were at Hove together when the paceman was first breaking into the side and remain close pals.
Before his time at Sussex, Archer spent a couple of years playing club cricket in and around Brighton, including a spell appearing for Nash's club, Horsham CC.
Even then it was clear the talent and raw pace Archer possessed, although that doesn't stop Nash trying to wind the quick up.
"I remember watching him and he bowled the speed of light at the Sussex academy. We were playing a T20 practice game and he was running down the hill.
"Me and Wrighty [Luke Wright] went out to bat and he said: 'What do you reckon?'
"Mate he bowls little rippers I might paddle sweep him" – I did and it flew over the keeper's head for six but I didn't do that again. He was rapid.
"He's a lovely man and it's great to see what he's doing. He still texts me a lot, he calls me the old man and I call him Darren Stevens!"
Save 30% when you subscribe to The Cricketer's print & digital bundle. £35 for 12 issues
Please ensure all fields are completed before submitting your comment!